Saint John String Quartet
Violinists David Adams, and Danielle Sametz, violist Christopher Buckley, and cellist Sonja Adams
"One of the most satisfying and pleasurable CDs to appear this year", Bob Kerr of CBC Vancouver's "Off The Record".
"The Saint John String Quartet is full of musical energy and ensemble strength", Joanna Manning -Telegraph Journal. 
For over 30 years the Saint John String Quartet [SJSQ] has stood among Canada's leading chamber music ensembles. Renowned for its flexibility, SJSQ is equally comfortable collaborating with blues artists and rock superstars, and performing Classical masterworks on its own.
SJSQ performs over 125 concerts annually and serves as musicians-in-residence for both Symphony New Brunswick and the University of New Brunswick. It has performed for numerous heads of state and at prestigious venues the world over, including many countries in the Far East, Europe, and South America.
With many recordings to its credit, SJSQ has earned a Juno nomination [Classical Composition of the Year], and won an East Coast Music Award [Best Classical Album of the Year] and a Music NB award [Best Album of the Year]. Its albums feature new and innovative works and under-appreciated classical gems.
Recognized for many ground-breaking achievements, including its leadership and contributions to musical development in New Brunswick, SJSQ presented the first chamber music concert on the World Wide Web.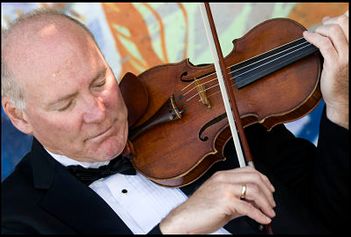 David Adams, a native of Winnipeg Manitoba, completed his Bachelor of Music in Performance at the University of Toronto and went on to pursue his career as a professional violinist. With many scholarships and first prizes to his credit, Adams has gained critical acclaim as a soloist, conductor, chamber and orchestral musician. Along with his active performing schedule, Adams teaches privately, performs in school concerts and coaches youth orchestras. David Adams received the New Brunswick Merit Award, the Golden Jubilee and Diamond Jubilee Metal for his contribution to Music in New Brunswick.
Danielle Sametz grew up in Regi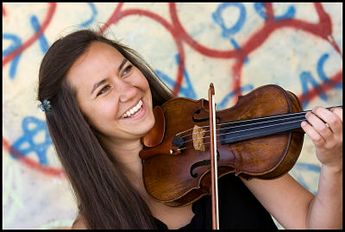 na, Saskatchewan where she began her musical studies on both violin and piano.  During her time in Regina Danielle was a member of the Regina Symphony Orchestra and also completed her Associate of the Royal Conservatory of Toronto certification studying with Dr.Jamie Syer. She successfully completed her Bachelor of Music from Brandon University (BU) in 2009, studying with Kerry DuWors and Mark Rudoff. Danielle was a member of the string quartet-in-residence at the Centre for Opera in Sulmona, Italy, has collaborated with Winnipeg rock band 'From the Moon' on their album The Cyclist, was a Saskatchewan representative at the National Arts Program of Canada during the 2009 Summer Games and travelled to Palestine and Israel for a concert series and tour with faculty of the Edward Said National Conservatory of Music. After finishing her Masters degree at the Aaron Copland school in New York City under the tutelage of Burton Kaplan, she spent 18 months in South Africa playing with the KwaZulu-Natal Philharmonic Orchestra. Danielle is currently second violinist with the Saint John String Quartet and Symphony New Brunswick.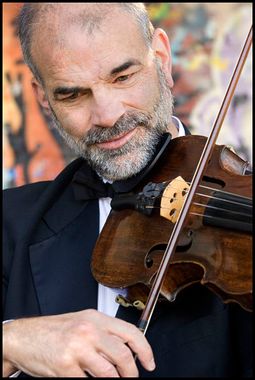 Christopher Buckley, a native of New Brunswick, finished his studies at the Guildhall School of Music and Drama in London, England and has returned to enrich his home province as a performing violist. Buckley performs in school and outreach concerts and coaches the New Brunswick Youth Orchestra. A frequent volunteer of his time and talent, Buckley has received the New Brunswick Merit Award for his contribution to Arts and Culture. Before returning to Canada, he performed with the BBC Scottish Symphony Orchestra, the Ulster Orchestra, Northern Ireland and was the violist for the resident quartet in Bermuda (Menuhin Foundation).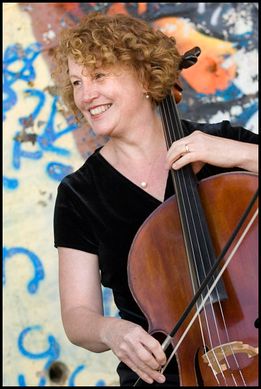 Before earning her Bachelor of Music in Performance degree from the University of Toronto in 1985, Sonja Adams was actively involved in the flourishing Vancouver music scene. She has incorporated the same interest in her adopted home province, with an impressive private studio that includes students from across New Brunswick. She also coaches a number of the province's youth orchestras, including the award-winning New Brunswick Youth Orchestra and serves as faculty at summer music camps and extensive in-school concert programs. Recognizing her enduring commitment to Arts and Culture in the province - both as a volunteer and as a professional musician - Sonja Adams was honoured with a New Brunswick Merit Award.